When it comes to aesthetics, there are many subjects that regularly reappear in conversation. One of those subjects is around remote prescribing. As certain medications used in aesthetics are prescription only, there is sometimes confusion surrounding the prescribing process.
Botulinum Toxins are a prescription only medicine, this means that they must be prescribed for the patient before it can be administered. If you are a medical professional who does not hold a prescribing qualification, you can still train in and perform Toxin procedures, but prior to treatment, every single one of your toxin patients must be seen by a prescriber and undergo a medical consultation. This allows the prescriber to ensure it is safe for the patient to have the treatment carried out.
For many years it was common for prescribers to "remote prescribe". This meant they did not meet the patients in person but would speak to them briefly on the phone before instructing the practitioner it was safe to proceed. Remote prescribing in aesthetics was banned in 2012 under the GMC and should not be considered as an alternative to a face-to-face consultation. This was later followed by the NMC, GDC and GPC.
The guidance stated by The Joint Council for Cosmetic Practitioners (JCCP) "does not permit or endorse the use of remote prescribing of injectable, topical or oral for non-surgical cosmetic treatments in any circumstance." This covers medicines that are used specifically for cosmetic treatments such as botulinum toxins, injected local anaesthetic or topical adrenaline, weight loss treatment, Kenalog and emergency medicines such as Hyalase.
The NMC has highlighted that nurses are not permitted to prescribe prescription-only medicines (POMS) for cosmetic/aesthetic purposes, including botulinum toxin, emergency kit items, weight loss treatments and Kenalog without doing a face-to-face consultation.
If prescribers are found to have engaged in remote prescribing for cosmetic procedures such as via a video or phone call, they are liable to be called before their governing body, with their Fitness to Practice Committee judging the potential risk they may pose to public safety. The sanctions which may follow could include a temporary caution, suspension or being struck off completely.
Pharmacies now require prescribers to formally confirm a face-to-face consultation has been completed before dispensing prescribed aesthetic treatments. So, if this is not the case but the prescriber confirms they have, this would be a fraudulent statement, again this would conflict with governing body guidance.
Insurance policies require practitioners to follow prescribing laws and the guidelines of their professional governing body. In the event of a claim by a patient, the policy is likely to be invalid if these requirements have not been followed. Consequently, the expense of a claim would have to be settled from the practitioner's own funds.
Practitioners should not be complicit and accept 'remote' prescriptions from their prescribers for all the reasons and all the potential consequences stated above.
Finally, the prescriber and practitioner's top priority must be the safety of their patient. How can a prescription only aesthetic treatment administered without a prior face to face medical consultation and a patient specific prescription and direction be considered safe.
Don't Risk it – Face to Face it!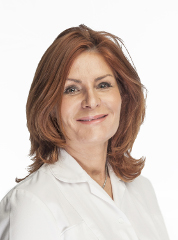 Jayne Beckett RN INP
Founder – Aesthetics Associates
Aesthetics Associates has been providing a connection service for practitioners requiring a qualified, aesthetically trained and insured prescribers for face-to-face medical consultations for 15 years. For information on our prescriber connection service, please feel free to contact us on [email protected] or 0121 384 2717 or click here.