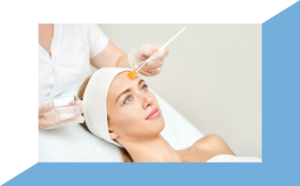 The FINAL Chemical Peel and Skincare Training dates for 2023 are just around the corner (see below). Get full training on the NEOSTRATA® range and boost your business through Aesthetics Associates!
We strongly recommend that all our customers offer chemical peels and supporting skincare products to their patients, these are complimentary to injectable treatments and provide additional ongoing sales and profits for your clinic.
NEOSTRATA® is an ideal range for the aesthetic practitioner, offering affordable, non-POM treatments and skincare products for your patients.
The training is split into 4 parts, with 3 virtual sessions over a month, followed by a practical chemical peels training session with an AestheticSource representative.
The training is free based on a deposit payment of £250. This will be a credit on your account for you to use against NEOSTRATA® following (or during) the training.
If you are not trained in chemical peels or do not currently sell a skincare range, please call our office on 0121 384 2717 to book your training. Call now to avoid disappointment!
NOVEMBER
Tuesday 7th November Session 1
Tuesday 14th November Session 2
Tuesday 21st November Session 3